Meta4Creations is proud to announce that we have been accepted as a member of the highly selective SEO consultants directory.
Search Engine Optimization is an important element of marketing your website...The world wide web is massive. Your site may look wonderful, but if no one is seeing it what is the point?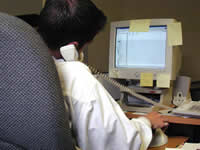 Meta4 Creations is a SEO Company that can help! SEO services can offer a very beneficial return on investment for many companies.

M4C is here to make sure that your site gets seen by your TARGETED CUSTOMERS.

"We help you find the people that want to find you."

Don't buy into submitting your site to 10,000 search engines. You are doing your site much more harm than good. Don't try to market your site by yourself. Trust a professional SEO company with a proven track record as an internet marketing consultant. Ask for references and results!

There are many elements that lend to proper marketability online, and you need a good strategy! Many of the techniques are quite simple but highly effective methods that very few sites employ. You can beat the competition online with the proper strategy. Contact us to discuss an online marketing model for your business. Our SEO Services are second to none. We can help you get your rankings up with effective, natural techniques.

Meta Tags are dead!
Don't Submit Your Site to 1,000 Search Engines!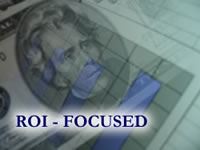 Typing repeated keywords in your meta tags, on your page in the same color as your background, and other such shifty techniques are NOT the way to gain top Search Engine Rank Positions (SERPS). M4C stays up to date on ethical "non-spamming" techniques to bring your business to the top of the Engines strategically that will provide quality AND quantity traffic. YOU WANT LONG TERM RETURN ON INVESTMENT FOR YOUR WEBSITE. Check out our Frequently Asked Questions section about Search Engine Optimization Services. We focus on ROI...You don't want high search engine rankings...you want RETURN ON YOUR INVESTMENT. Let us help you develop a marketing plan that will work.
Your site NEEDS quality traffic to be effective. A static "brochure" type site is not what customers want. Your customers want quick, reliable information about exactly what they are looking for, and they want it ten minutes ago. Remember -- CONTENT IS KING!
Have M4C create a custom internet marketing plan for your business and increase the value of your online presence.
Good SEO Companies are few and far between. Every web design company now claims to be an SEO company, new media advertising company, marketing company, ppc consultant, internet communications company, and everything else under the sun. The truth is there are not a lot of folks who are qualified to do search engine optimization and strategic internet marketing(now handled through webuildpages.com).
Learn more about why we are qualified today.
=================================================
If you are in Michigan, and want some one locally that can help with your online marketing needs. I suggest Chadwick Conte for Michigan Website Design and search engine optimization